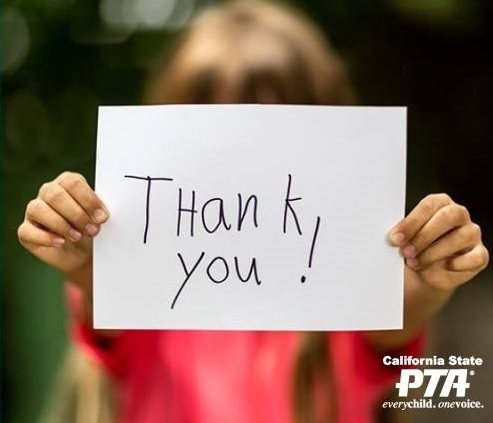 Summer has arrived and it's a time of transition in PTA. For some PTA leaders, this means your term as an officer has ended. We do the work of our hearts for the love of our kids, schools and communities. Thank you for your dedication, commitment and time. I know your community is all the better for it!
As you transition, ensure the important work of your PTA continues by making sure your successor has the the resources and support to be successful. Please share your information, materials and best practices. It's volunteer leaders like you developing new leaders who have sustained our PTA for nearly 120 years. If you receive any PTA mailings or email in the coming weeks, please make sure to forward them on to the person who will be in the position you've held.
Don't forget to join! Even if your child is promoting or graduating and you won't have a child at a PTA school, you can still join. I hope you will ALWAYS be a PTA member. Your continuing PTA membership gives PTA a stronger voice for all children.
Thank you again for your service and for supporting the
PTA mission: to positively impact the lives of children and families.
All the best,
Justine Fischer
California State PTA President