FROM THE LOS ANGELES TENTH DISTRICT PTSA

ALL Unit, Council & District Board Members are Welcome!
Saturday, December 9th, 2017
In the Barbara Topkis Auditorium
1000 Venice Boulevard,
Los Angeles, California 90015
Los Angeles Tenth District
Registration 9:15 a.m.
Association Meeting at 10:00 a.m.
Luncheon at 12:00 Noon
Guest Speaker: California State PTA President Elect Celia Jaffe
Marvelous Caterer: Cuite Pies Creations. Menu: Grilled Rosemary Chicken Breast, Pasta-Pesto with asparagus
and fresh lemon basil, Roasted seasonal vegetables, Mixed green salad &
for dessert pick one: Pumpkin walnut cheesecake or chocolate mousse!
Opportunity Drawing-Purchase a $1.00 ticket for a chance to win BIG!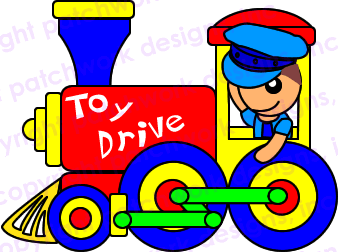 Please bring an unwrapped new toy for our Toy Drive & receive one Free Ticket.
**Toys will be delivered to the local Fire Station-Spark of Love- Toy Drive!
Don't miss the fun, we will have Games and surprises!
Child care available! Child care $5.00 includes snacks & pizza lunch for $5
Early Bird Special PRICE $15.00 Payment must be made in full to the LA Tenth District by Dec. 1st, 2017
Luncheon Cost at the door: $18.00 Space is limited, we encourage to make a Reservation!
To RSVP Call Elaine Black: Tenth District Office 213-745-7190
Mail to: Tenth District PTSA, 1000 Venice Blvd., L.A, CA 90015.
Note: Anyone who reserves will be required to pay, even if you can't make it to the event
*This is an allowable expense for your PTA, when funds are available
The Los Angeles Tenth District PTSA wants to thank all the hardworking and dedicated volunteers in making the schools, community and neighborhoods a much better place for all of our children!
This Thanksgiving, California State PTA is giving thanks to the thousands of volunteers and members throughout the state that positively impact the lives of all children and families.
As the nation's largest and highest profile child-advocacy organization, California State PTA and its volunteers and members connect families and schools and promote the education, health and welfare of all children and youth.
Last year, PTA volunteers contributed more than 13 million hours in their classrooms, schools and communities. Those hours are valued at $332 million in contribution to positively impact the lives of all children and families. PTA volunteers plan field trips, assist in classrooms, promote parent engagement, organize fundraisers, speak up on important children's issues and take care of the daily needs of the local association and more.
"The work of PTA would not be possible without the countless hours our dedicated volunteers give each year to support our children and schools," said California State PTA President Dianna MacDonald.
Through advocacy and the support of families and the community, PTA has established programs and called for legislation to improve the lives of all children, such as creating kindergarten classes, child-labor laws, public-health services, hot-and-healthy lunch programs and arts in education.
California State PTA has a long tradition of speaking up and speaking out on behalf of all children and families at national, state, regional and local levels.  Join your local PTA and be the voice for all children.