The Los Angeles Tenth District PTSA wants to thank all the hardworking and dedicated volunteers in making the schools, community and neighborhoods a much better place for all of our children!
This Thanksgiving, California State PTA is giving thanks to the thousands of volunteers and members throughout the state that positively impact the lives of all children and families.
As the nation's largest and highest profile child-advocacy organization, California State PTA and its volunteers and members connect families and schools and promote the education, health and welfare of all children and youth.
Last year, PTA volunteers contributed more than 13 million hours in their classrooms, schools and communities. Those hours are valued at $332 million in contribution to positively impact the lives of all children and families. PTA volunteers plan field trips, assist in classrooms, promote parent engagement, organize fundraisers, speak up on important children's issues and take care of the daily needs of the local association and more.
"The work of PTA would not be possible without the countless hours our dedicated volunteers give each year to support our children and schools," said California State PTA President Dianna MacDonald.
Through advocacy and the support of families and the community, PTA has established programs and called for legislation to improve the lives of all children, such as creating kindergarten classes, child-labor laws, public-health services, hot-and-healthy lunch programs and arts in education.
California State PTA has a long tradition of speaking up and speaking out on behalf of all children and families at national, state, regional and local levels.  Join your local PTA and be the voice for all children.

ALL Unit, Council & District Board Members are Welcome!
Saturday, December 9th, 2017
In the Barbara Topkis Auditorium
1000 Venice Boulevard,
Los Angeles, California 90015
Los Angeles Tenth District
Registration 9:15 a.m.
Association Meeting at 10:00 a.m.
Luncheon at 12:00 Noon
Guest Speaker: California State PTA President Elect Celia Jaffe
Marvelous Caterer: Cuite Pies Creations. Menu: Grilled Rosemary Chicken Breast, Pasta-Pesto with asparagus
and fresh lemon basil, Roasted seasonal vegetables, Mixed green salad &
for dessert pick one: Pumpkin walnut cheesecake or chocolate mousse!
Opportunity Drawing-Purchase a $1.00 ticket for a chance to win BIG!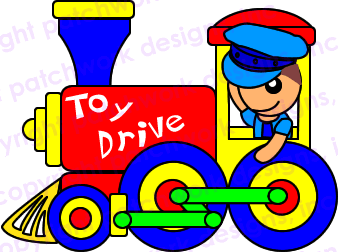 Please bring an unwrapped new toy for our Toy Drive & receive one Free Ticket.
**Toys will be delivered to the local Fire Station-Spark of Love- Toy Drive!
Don't miss the fun, we will have Games and surprises!
Child care available! Child care $5.00 includes snacks & pizza lunch for $5
Early Bird Special PRICE $15.00 Payment must be made in full to the LA Tenth District by Dec. 1st, 2017
Luncheon Cost at the door: $18.00 Space is limited, we encourage to make a Reservation!
To RSVP Call Elaine Black: Tenth District Office 213-745-7190
Mail to: Tenth District PTSA, 1000 Venice Blvd., L.A, CA 90015.
Note: Anyone who reserves will be required to pay, even if you can't make it to the event
*This is an allowable expense for your PTA, when funds are available
National PTA's popular Reflections Art Program is kicking off in schools across the country, and your PTA can be part of it! The theme for the 2017 – 2018 Reflections Art Program is "Within Reach."
California State PTA has resources available online to help you run a successful and inspiring Reflections Art Program for your school community:
Learn more about bringing Reflections to your school.
To contact the Tenth District PTSA Chairperson, Yvette Dayson, send an email to reflections@tenthdistrictptsa.org.

Saturday, September 16, 2017
9:15am – 10:00am Registration / Refreshments
10:00am – 1:00pm President, Secretary, Treasurer &
Parliamentarian Training
Cost: $15.00 for Officer Training & Lunch
This training will cover general PTA/PTSA
information as well as specific trainings for
INCOMING PTA OFFICERS '2017 – 2018'
Vendor Fair is free to any attendee, no entrance fee.
Lunch for those not attending the Officer Training is $5.00 per adult or child.

Los Angeles Tenth District PTSA
1000 Venice Boulevard, Los Angeles 90015
Spanish translation will be provided
Childcare will be provided
PLEASE RSVP to the District office by September 8, 2017
Office Manager: Elaine Black
1000 Venice Blvd, Los Angeles, 90015
Tel: (213)745-7190 Message: 213-745-7114 Fax: (213) 745-6426
Come for the
District Association & Membership Kick-off
then . . .
Stay to Learn Your RIGHTS on the
Fundraising/Ways & Means Training,
LAUSD Policies & Procedures / Lunch
Saturday, August 26, 2017
9:30am – 10:00am Registration
10:00am – 12noon District Mtg. & Membership Kick-off (no cost)
12noon – 12:30pm Lunch
12:30pm – 3:00pm Fundraising/Ways & Means Training etc. (cost: $15)
Los Angeles Tenth District PTSA
Barbara Topkis Auditorium
1000 Venice Boulevard
Los Angeles 90015
Cost: $15.00 for Training & Lunch (PTA Officers and/or Chairmens only)
Child lunch fee is $5.00 (it's not a PTA legitimate expense)
Spanish translation will be provided
Child care will be provided during training only
The Los Angeles Tenth District PTSA Nominating Committee has met
and the following persons have been nominated:
President – Alexandra Navarro
1st Vice President – Silvia Barba
2nd Vice President – Marty Wenkel
3rd Vice President – Gwendolyn Landry
4th Vice President – Cynthia Medina
5th Vice President – Sheri Hatcher
Secretary – VACANT
Treasurer – Santa Ramirez
Auditor – Jean Saunders
The Los Angeles Tenth District Election Meeting will be held on
February 15, 2017,  10:00 am
Barbara Topkis Auditorium
A group calling itself the "Parent Teacher Alliance (PTA) Political Action Committee" — run by the California Charter Schools Association Independent Expenditure Campaign (PAC) — is once again running a political campaign, this time in the Los Angeles Unified School District, under the false banner of our trademarked name and renowned reputation.
Please be aware: The real PTA never comments on, endorses or supports individual candidates for office. PTA is a non-partisan association with a long track record of speaking up for all children and connecting families, schools and communities.

If you or other PTA members receive information or obtain written fliers and other materials causing confusion between California State PTA and the Parent Teacher Alliance, please contact California State PTA Executive Director Sherry Skelly Griffith at sgriffith@capta.org or (916) 440-1985.

For more information, see this previous alert. For more about California State PTA's mission to positively impact the lives of all children and families, visit www.capta.org.
As 2017 begins, PTA wants to thank you for positively impacting the lives of all children and families.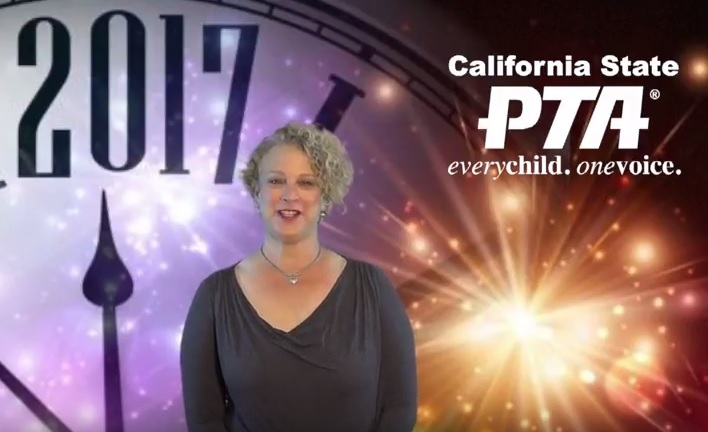 Click to play video message from California State PTA President Justine Fischer.
 PTA members and volunteers like you do good things for kids 365 days a year.
We look forward to a year filled with developing leaders, advocating for children and families, and sharing the value of PTA membership!
That's the theme for the 2016-17 Reflections Art Program which has been bringing the arts to life for more than 10 million students since 1969. And California State PTA and its members, families and kids are on the forefront of this amazing program, which increases community awareness of the importance of arts in education.
Dear Reflections Chairs,
This is it, the week of submission!
Hopefully everyone's entries are winding their way into your possession and all is going well with signatures and matting, copying, etc.
PTA staff is in the office downtown (1000 Venice Blvd) from 8:30am-3:30pm; I'll try to be around until noon on Wednesday, Thursday and Friday to check in all the entries.
Please see the Facebook page, https://www.facebook.com/groups/552123884976915/, for information about a cover sheet for your school that we'll need listing all kids' entries by name, entry-type, age-category and entry-title. Thanks.
Please try to plan to stay a while downtown if possible for coffee and to meet other schools' Reflections committee members and to help check in entries from other schools.
Don't hesitate to contact me with questions, issues, etc. The Facebook page has a lot of information too.
Looking forward to seeing you and all the artwork!
Sara Roos,
Reflections Chair
Los Angeles Tenth District
Hey, LA Tenth District PTSA: Your schools could be eligible for a grant toward an arts assembly from The Music Center!
Music Center On Tour brings the immediacy of live performance to schools across Los Angeles County. These performances reflect and celebrate the finest artistic contributions of the world's cultures – from the colorful regional dances of Mexico to the pulsating rhythms of Brazil; from the exquisite music of the Middle East to the golden harmonies of 20th Century America.
Assemblies include written teacher preparation materials that contain background information on the artist and the specific performance as well as activities for the classroom and connections to multiple curricular areas.
Funding of up to $750 is available for Los Angeles County public schools. The two criteria to be eligible are:
Your school must have at least 40 percent Free/Reduced Lunch Price Program eligible students.
Your school has not had a Music Center on Tour performance within the last five years. Schools that haven't previously hosted a performance from The Music Center also are eligible.
Interested PTA leaders are encouraged to contact The Music Center to determine eligibility. The funding is limited and will be distributed on a first-come, first-serve basis so a prompt reply is crucial. For more information, contact (213) 972-4310 or ontour@musiccenter.org.
A $50 administrative fee will be assessed for performances under the $750 amount. This opportunity is only available to public schools in the First, Tenth, Thirty-First, Thirty-Third and Thirty-Fourth PTA districts. The funds must be used in the 2016-17 school year. Funding is made possible by the Los Angeles County Board of Supervisors and the Los Angeles County Arts Commission.